When I am not working on a computer, I like to build things with my hands. Whether it is simple or complex, I like to get my mitts dirty and learn new (sometimes impractical, but always useful) skills while I do it. I've had the opportunity to work on some fun, outlandish projects with really amazing people, and have acquired a variety of tricks for the next time I need to build a machine or a monster. Below are some of my projects.
Heavy Metal SOAP BOX CART
"TOUR OF DESTRUCTION" (RED BULL SOAPBOX RACE - 2009)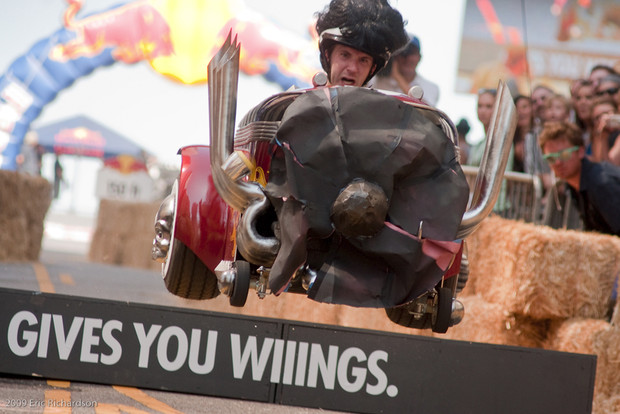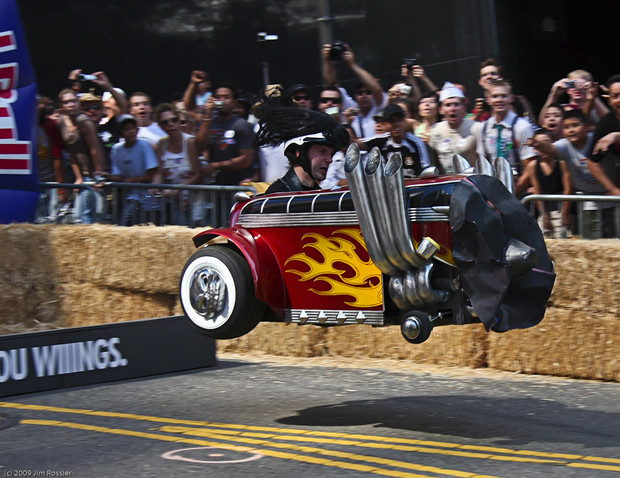 In 2009, four art school nerds went from knowing very little about building cars let alone about how to race one, to still not knowing much about cars but managing to build the world's fasted downhill soapbox car to ever compete in the Red Bull Soap Box Race in 3 months. We took First Place, set a speed record of nearly 50 miles per hour in a gravity-powered cart, and somehow navigated those teeny front tires over two jumps and a 90 degree berm without demolishing the whole rig.
To this day our record still stands as the fastest completion time for the Red Bull Soapbox Race, ever.
Articulated Tyrannosaurus rex Puppet
"Hold Onto Your Butts" (Red bull Soapbox Race - 2011)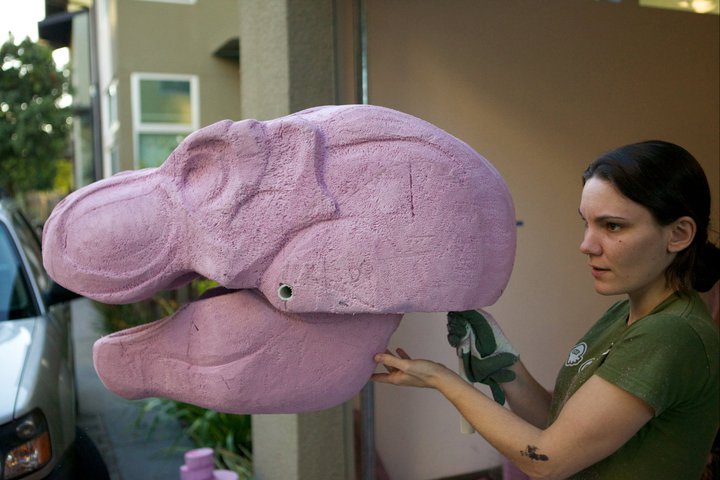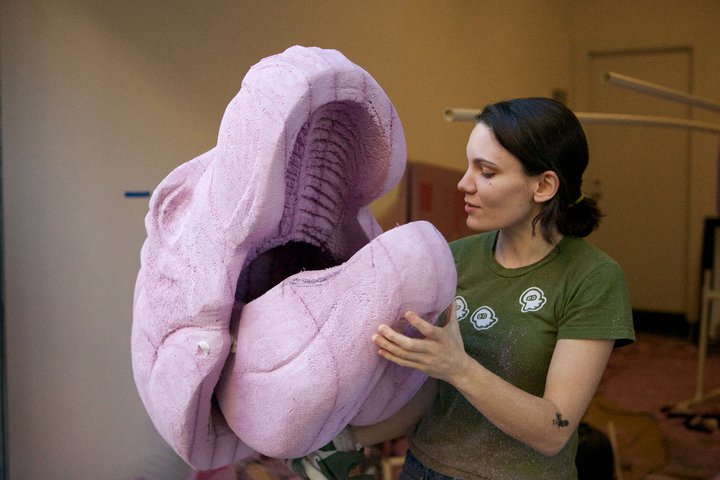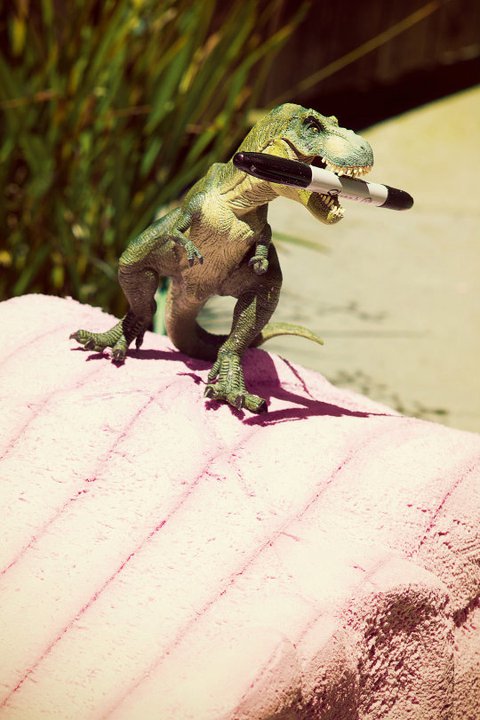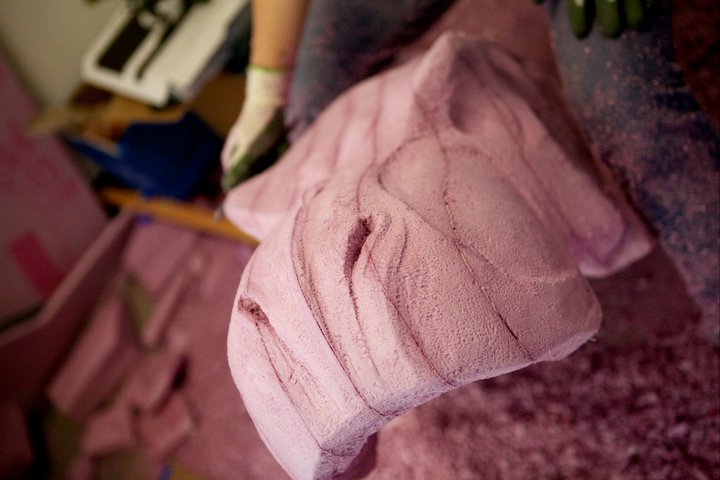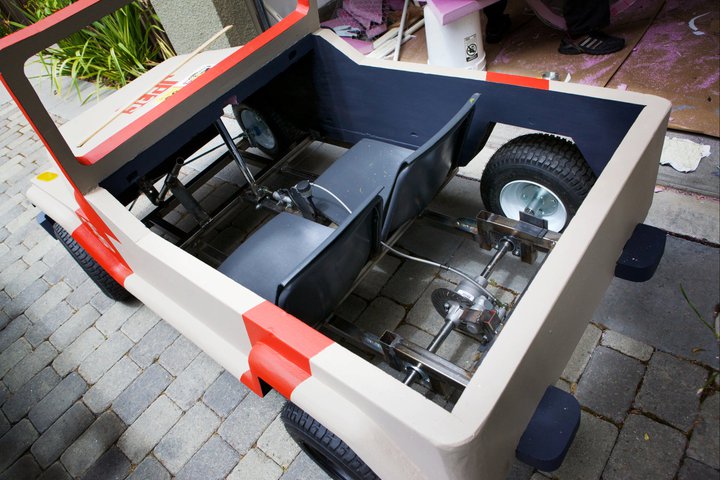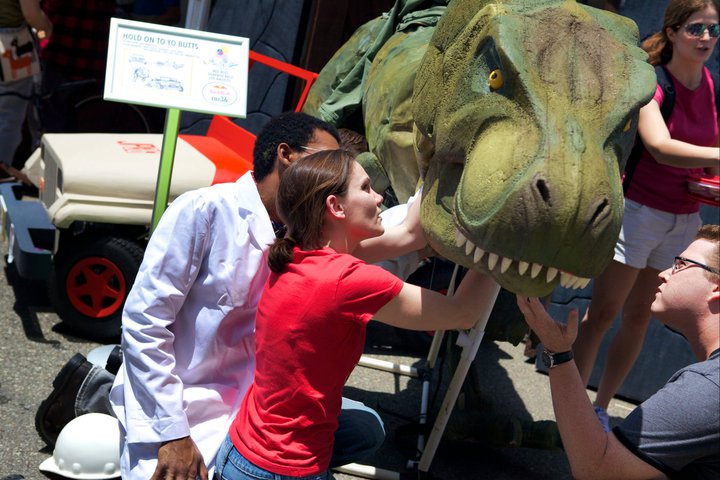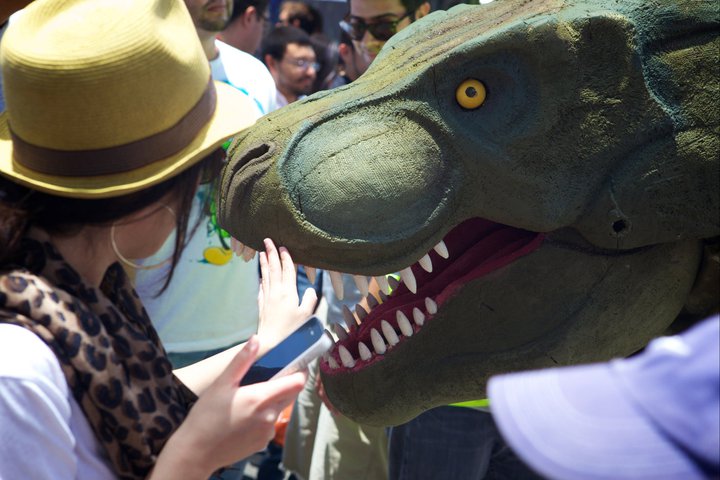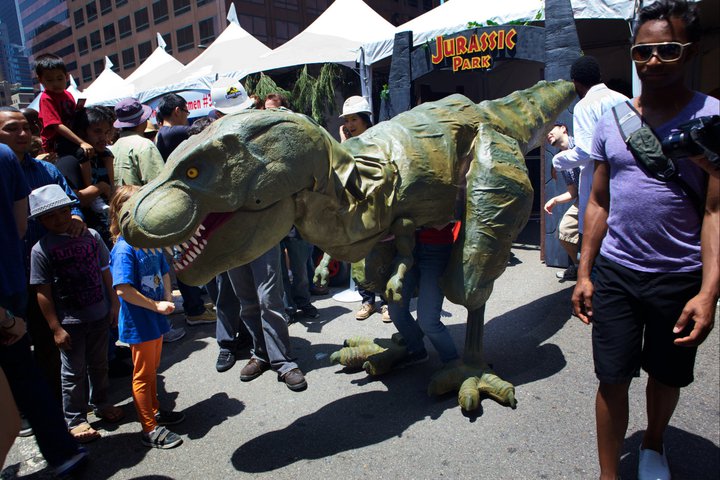 In our hubris, we thought we could do it twice - our crew was the defending champions of the Red Bull Soapbox Race, and sought to win the title again. While we didn't win the race, we had an awesomely explosive crash with no casualties that didn't prevent us from still taking 5th place overall! For this project I was responsible for designing, sculpting, building, and playing puppeteer for a scale, wearable T-Rex complete with articulated legs and (most importantly) a jaw for biting anyone who got too close. We may not have won the race, but we got a better prize: getting to take home a dinosaur.